Accommodations/Occupancy: 2, 4, 6 and more.
Accommodation Style: 1 one-bedroom cottage, 2 two-bedroom cottages, 2 three-bedroom cottages and 4 kitchenette suites.
Operating Period: Year-round
Description: Along the beautiful and powerful Miramichi River sits a unique resort-style property that has drawn tourists for decades. Located in Doaktown, New Brunswick amidst the central woodlands in the heart of the province, you'll reconnect with nature at Storeytown Cottages. This popular destination counts numerous cottages of various sizes and kitchenette suites providing choices and experiences to its guests. Each accommodation has its unique character and amenities. The Love Shack (one-bedroom cottage), the Hilltop House(two-bedroom cottage) and The Big Oak (three-bedroom cottage) are outfitted with outdoor hot tubs. For guests of the kitchenette suites, the River Hut and Acorn Lodge have access to a communal hot tub with reservations. This year-round accommodations provider is the perfect setting for daytime activities in nature such as kayaking, snowmobiling, fishing and hunting to mention a few. But all these can be complemented with night stargazing for enthusiasts of any level with the area's dark skies. A large field awaits as you head to the river from the accommodations. Only a few steps away where you'll have access to a panoramic 360-degree view with low horizons. The quality of darkness is an asset as you are a few minutes away from the town.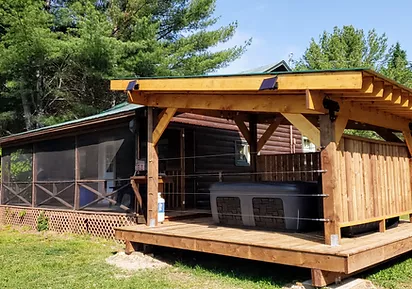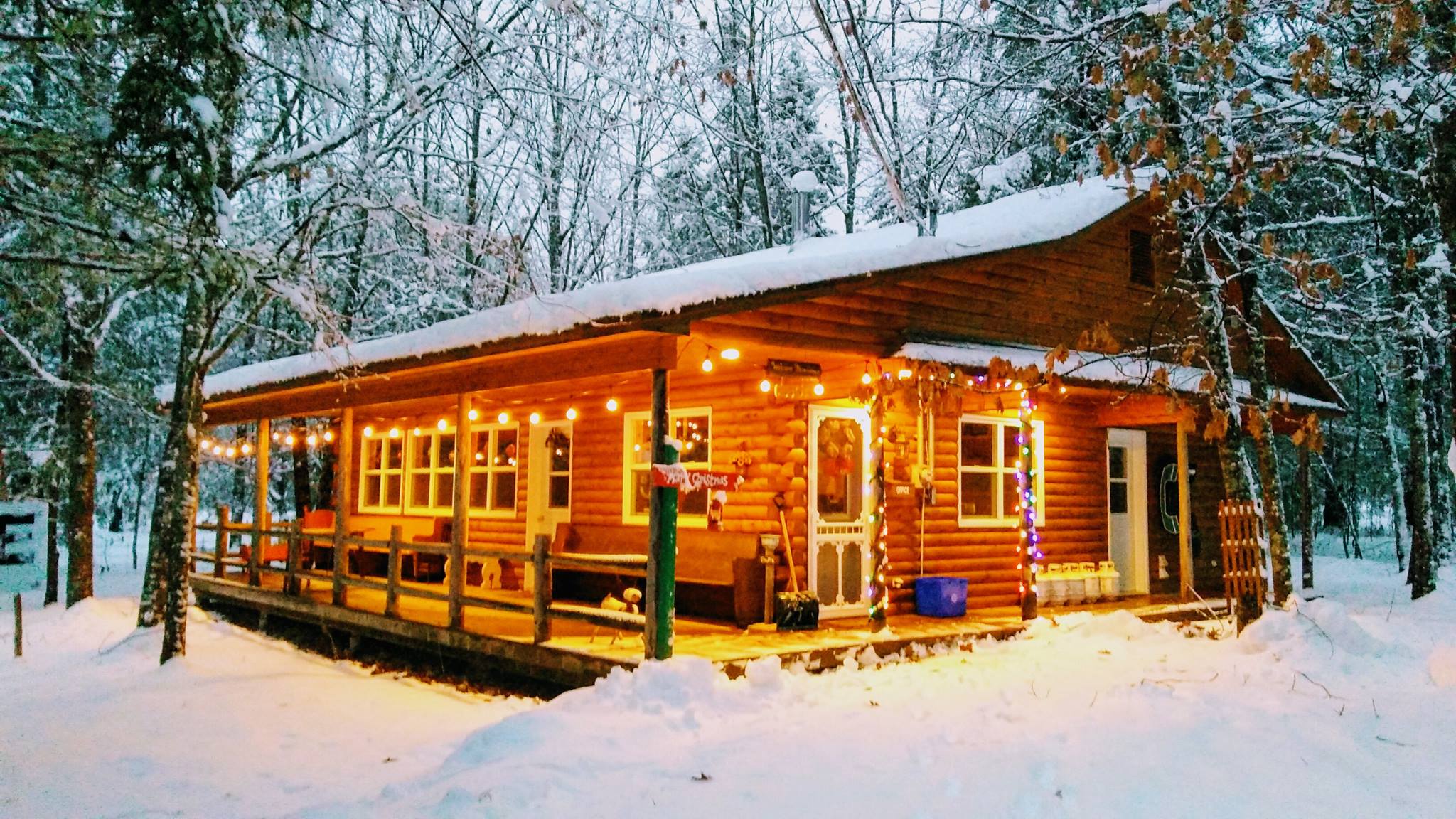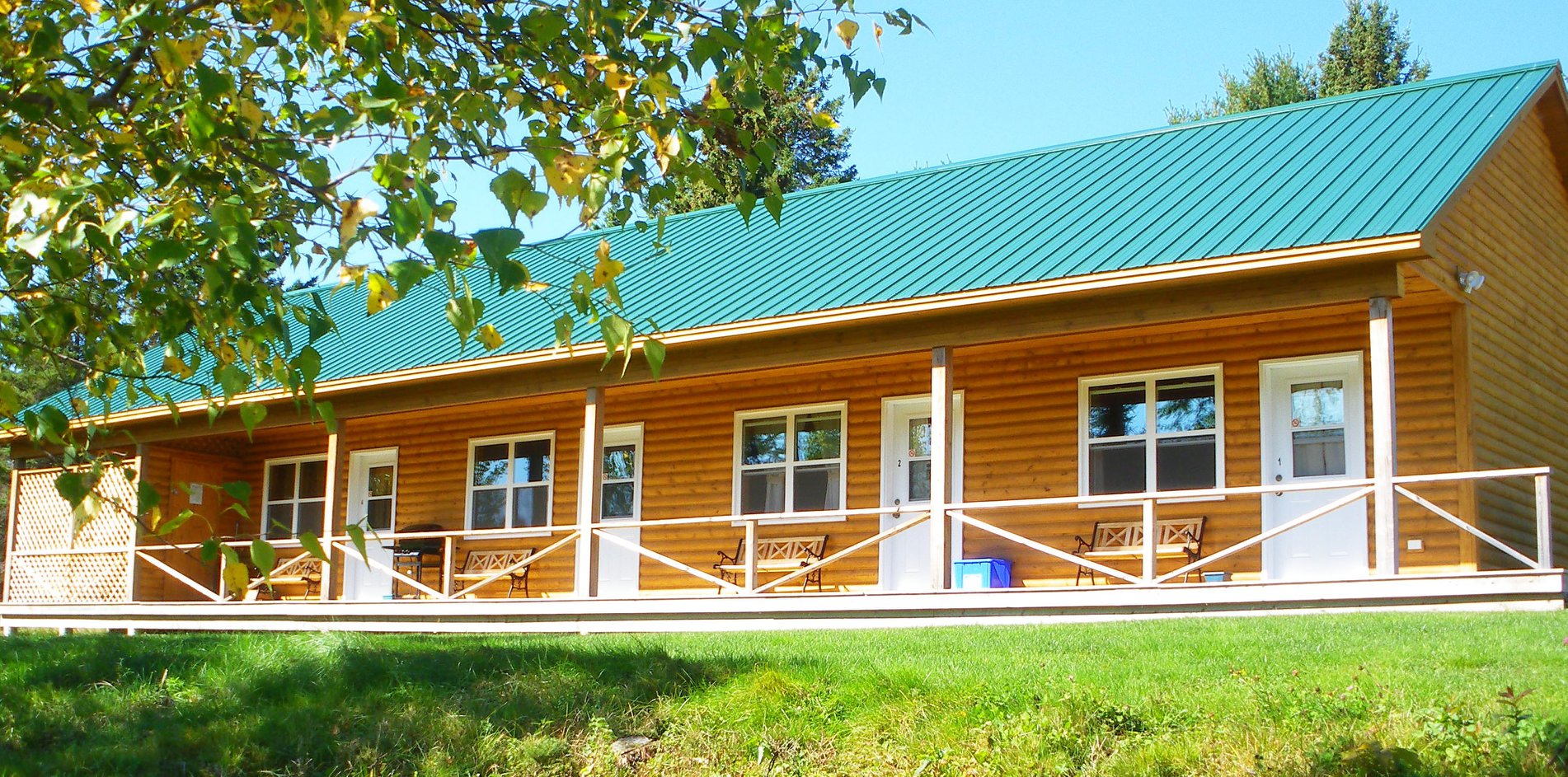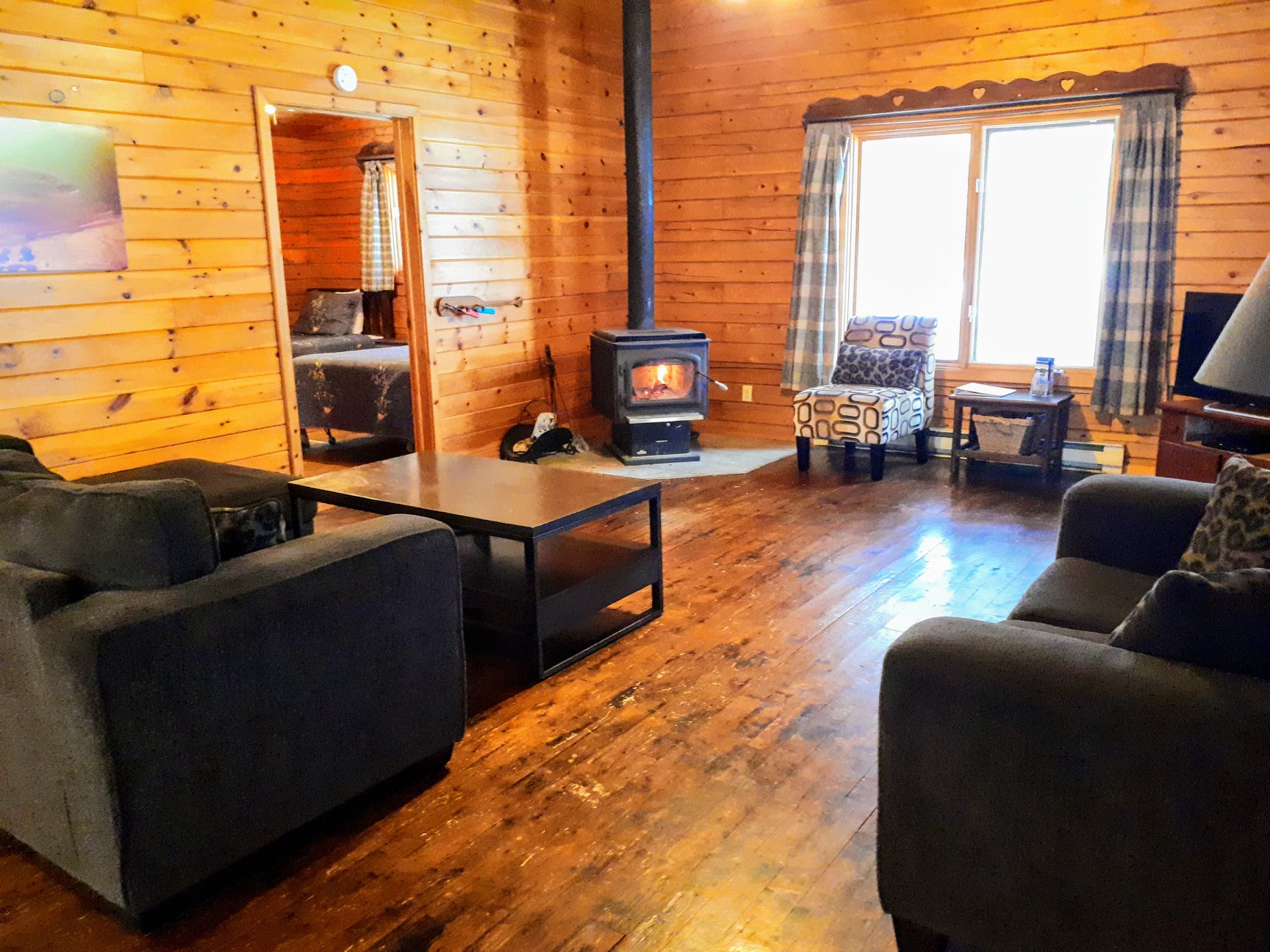 Astro-strengths: Located in between and about an hour from Fredericton and Miramichi, the only source of light pollution is from the town some distance away. The size of the property offers enough space to set up private observing and/or astrophotography including spectacular Milky Way nightscape photography. You can stargaze from the numerous hot tubs. Especially this year as most meteor showers won't be affected by daytime moons or new moon phases. Or experience the night sky views while sitting with friends or family by the firepit. The peaceful tranquility of Storeytown Cottages will provide that perfect stargazing getaway for couples, families or large groups.
Bortle Zone: Better than 3
Visual Equipment: 10 x 50 Binoculars.
Visual Equipment Rental Cost: Available to guests at no cost.
Perfect for: Beginners to advance astronomers, astrophotography, nightscape and Milky Way photography, couples and nature lovers.
Must-do activity: Enjoy celestial events such as gazing at the Moon or watching meteor showers when they peak from the hot tub.
Booking details:Ktichenette Suites $129/night
The Love Shack (one-bedroom cottage with hot tub) $195/night
The River Hut (two-bedroom cottage) $169/night
The Hilltop House (two-bedroom cottage with hot tub) $215/night
The Acorn Lodge (three-bedroom cottage) $199/night
The Big Oak (three-bedroom cottage with hot tub) $229/night
Storeytown Cottages offers off-season discounts and provides packages year-round. Inquire when booking.
Prices listed are based on double occupancy (2 adults). Additional adults are $20/night & children are $10/night. Children 6 & under are free.
Taxes are applicable.
Email ceo@cliffvalleyastronomy.com for booking confirmation and payment. Major credit cards and e-transfers are accepted.
Key celestial events in 2023 season
Occultation:
Annular Eclipse:
Conjunctions:
March 22 – Jupiter & Moon

March 23 – Venus & Moon

March 28 – Mars & Moon

April 10 - Venus & Pleiades

April 23 – Venus & Moon

May 23 – Venus, Mars & Moon

June 3 – Mars & Messier 44

June 9 – Saturn & Moon

June 14 – Jupiter & Moon

June 21 – Venus, Mars & Moon

July 7 – Saturn & Moon

July 11 – Jupiter & Moon

August 8 – Jupiter & Moon

August 30 – Saturn & Moon

September 16 – Mars & Moon

September 27 – Saturn & Moon

October 24 – Saturn & Moon

November 9 – Venus & Moon

November 20 – Saturn & Moon

November 25 – Jupiter & Moon

December 17 – Saturn & Moon

December 22 – Jupiter & Moon

December 24 – Mars & Moon
Meteor Showers
Night of April 22-23 Lyrids (approximately 18/hr at peak with zenith east of the star Vega)

Night of May 6-7 Eta Aquarids (approximately 60/hr at peak and zenith below star Altair)

Night of July 28-29 Delta Aquarids (approximately 20/hr in the south to SW sky)

Night of August 12-13 Perseids (approximately 100/hr in the north to NE sky to the right of Capella star)

Night of October 8-9 Draconids (approximately 10/hr in NW sky west of Vega star)

Night of October 21-22 Orionids (approximately20/hr NE to east sky left of Orion constellation)

Night of November 4-5 Taurids (

approximately 5-10/hr near the Hyades/Taurus constellation).

Night of November 17-18 Leonids (approximately 15/hr early hours NE direction)

Night of December 13-14 Geminids (approximately 120/hr SE after midnight)

Night of December 21-22 Ursids (approximately 10/hr

NE to the right of the Little Dipper)