SPRING SPECIAL!
April & May Three-night stay special!
Book your three-night by March 31st to qualify and benefit from great savings. When you book your three-night stay through Cliff Valley Astronomy, you'll save by avoiding the Airbnb and cleaning fees.
*CVA total is $ 632 taxes included compared with booking through Airbnb totals $761.


Accommodations/Occupancy: Double occupancy cabin.
Accommodation Style: Multi-functional cabin with superior amenities
Operating Period: April 13 – November 19
Description: As its name is inspired, Nattuary offers an unforgettable experience in nature. The views of the Bay of Fundy are incredible. Perched high up on the cliff of this coastal setting overlooks awe-inspiring scenery that includes 'Split Rock' in the distance past a rocky moon-crescent-shaped cove. The large property, shared with the owners' residence nearby is beautiful and private. The unique and functional multi-building holds a warm comfortable bedroom suite complete with an electric fireplace. The kitchenette and full bathroom are just a few steps in the adjacent building. As you step out of your accommodations you are greeted with a luxurious Scandinavian-style spa and wood-fired hot tub, perfect for soaking and romance. The view stretches from the northeast to the south which is the area where most celestial objects rise. You'll be amazed at the darkness level as well. Nattuary is a unique gem for stargazing and the 'natural' choice for a couple's getaway.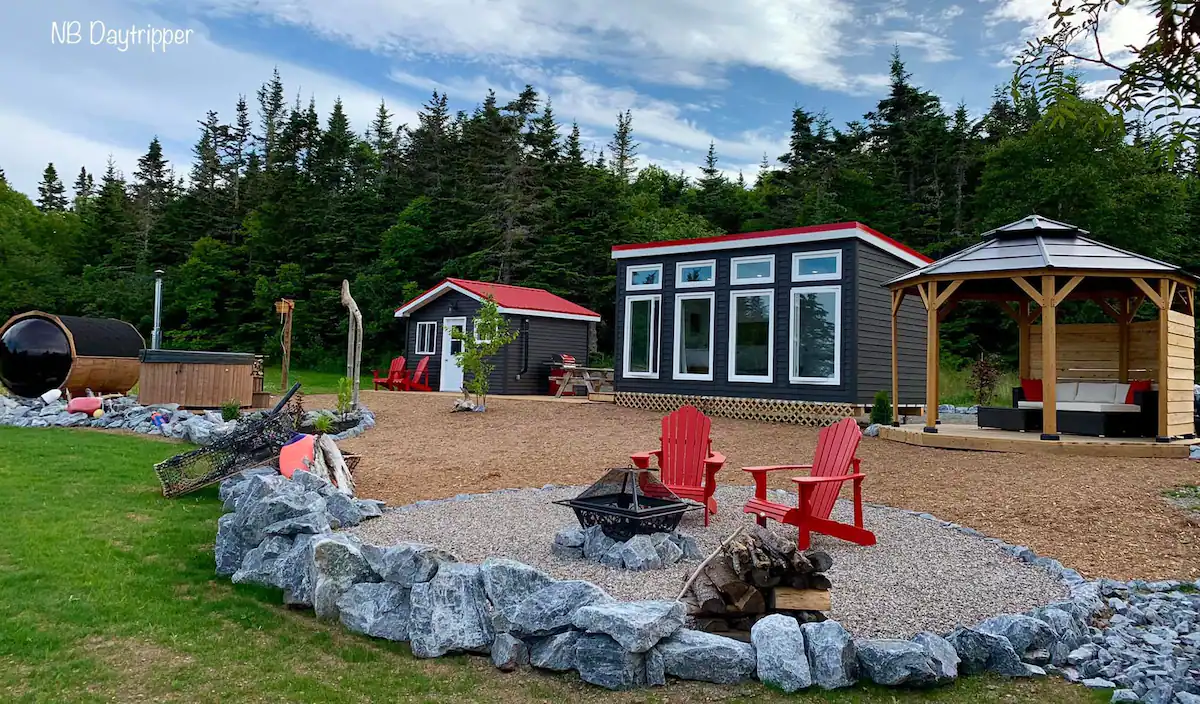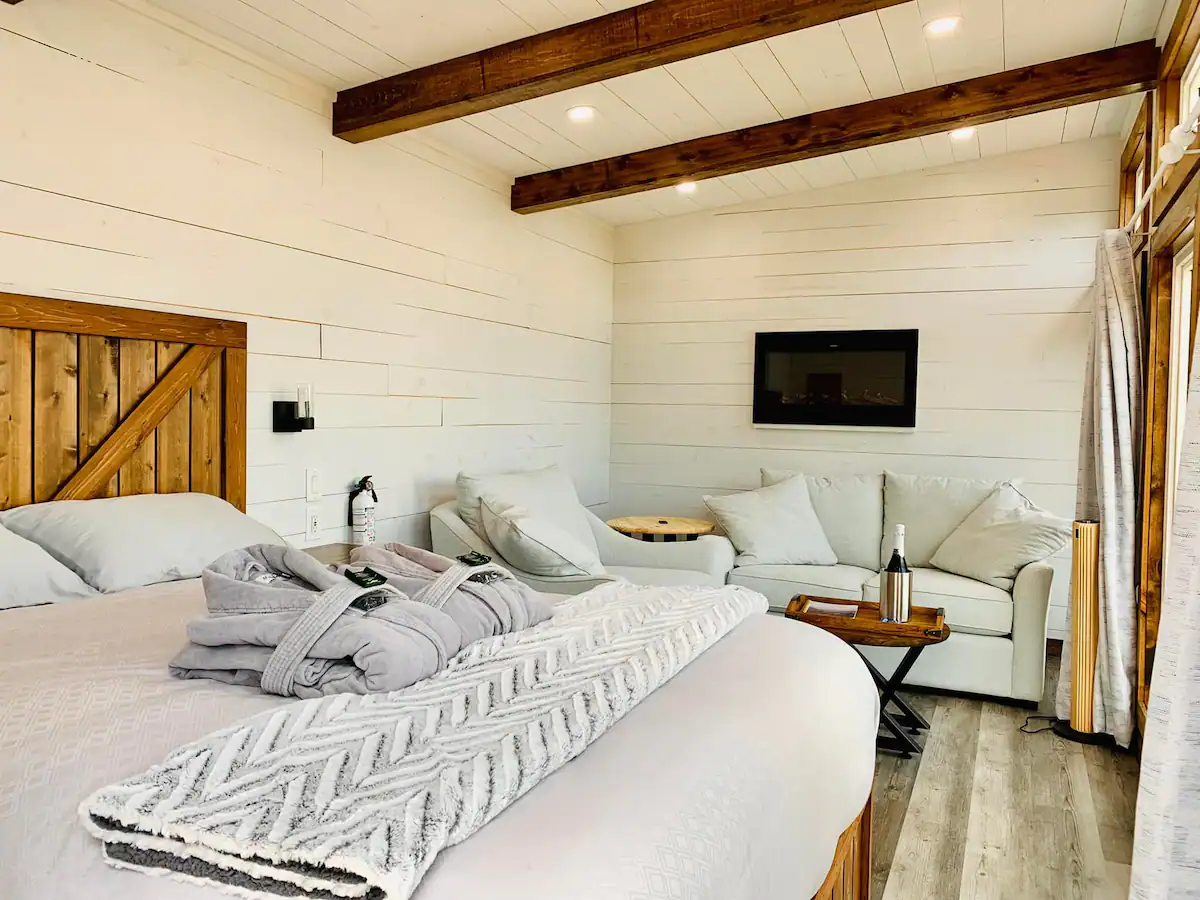 Astro-strengths: The property's amenities and location offer so many astronomy options to enjoy some of the darkest skies in southern New Brunswick. High elevation over the Bay of Fundy offers very low horizons. Ideal for observing and astrophotography. Nightscape photographers will have great opportunities to capture the Milky Way in the summertime nights with choices of unique foreground settings of nearby Split Rock or lighthouses. Or imagine yourself looking at the Moon or watching a meteor shower while you're in the hot tub or spa.
Bortle Zone: Better than 3
Visual Equipment: 10 x 50 Binoculars.
Visual Equipment Rental Cost: Available to guests at no cost.
Perfect for: Beginners to advance astronomers, astrophotography, nightscape and Milky Way photography, couples and nature lovers.
Booking details: Minimum two nights or more reservations only. Weekday 2-night reservations are $440Weekend 2-night reservations are $490. Additional night stays are $225 (Sunday-Thursday) and $245/night on Fridays and Saturdays. Applicable taxes are applied at the time of booking. By booking with Cliff Valley Astronomy you'll save over $100 by avoiding the Airbnb service charge and cleaning fee.
Email ceo@cliffvalleyastronomy.com for booking confirmation and payment. Major credit cards and e-transfers are accepted.
Key celestial events for the 2023 season
Occultation:
Annular Eclipse:
Conjunctions:
April 10 - Venus & Pleiades

April 23 – Venus & Moon

May 23 – Venus, Mars & Moon

June 3 – Mars & Messier 44

June 9 – Saturn & Moon

June 14 – Jupiter & Moon

June 21 – Venus, Mars & Moon

July 7 – Saturn & Moon

July 11 – Jupiter & Moon

August 8 – Jupiter & Moon

August 30 – Saturn & Moon

September 16 – Mars & Moon

September 27 – Saturn & Moon

October 24 – Saturn & Moon
Meteor Showers
Night of April 22-23 Lyrids (approximately 18/hr at peak with zenith east of the star Vega)

Night of May 6-7 Eta Aquarids (approximately 60/hr at peak and zenith below star Altair)

Night of July 28-29 Delta Aquarids (approximately 20/hr in the south to SW sky)

Night of August 12-13 Perseids (approximately 100/hr in the north to NE sky to the right of Capella star)

Night of October 8-9 Draconids (approximately 10/hr in NW sky west of Vega star)

Night of October 21-22 Orionids (approximately20/hr NE to east sky left of Orion constellation)