Accommodations/Occupancy: 4 double occupancy suites
Accommodation Style: Inn with superior amenities
Operating Period: May – October
Description: Beautiful private Inn overlooking the Bay of Fundy and offers some of New Brunswick's best dark skies. Numerous day-time activities are located in and around the town of Alma in the municipality of Fundy-Albert. Guests appreciate the welcoming great room featuring a 24-foot ceiling with southern exposure windows that provide an unobstructed and impressive 180-degree panoramic view of the Bay of Fundy, the Nova Scotia shoreline in the distance and nearby Fundy National Park. This spectacular view is also seen from each guest room and the relaxing loft sitting area. If you come for the certified dark-sky preserve designation of the Fundy National park or the area's natural beauty along the coast, Falcon Ridge Inn is the place to lay your head after a great day of activities and evening stargazing! Your hosts, William and Susan provide great shoulder season packages that include breakfasts and passes to some of the parks and attractions of the area.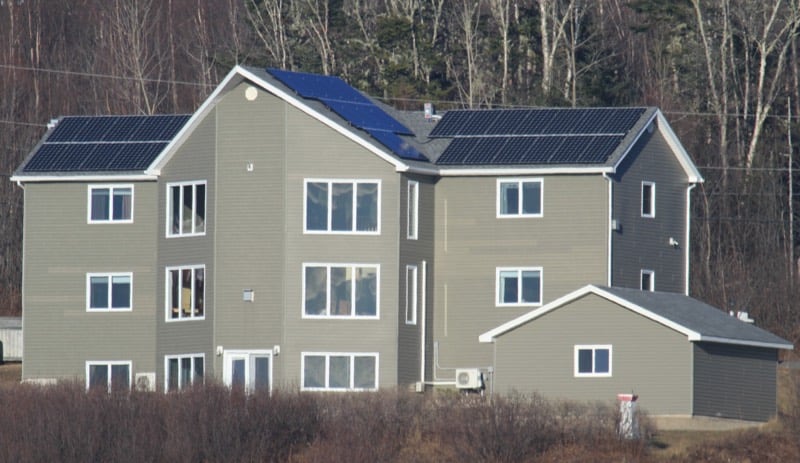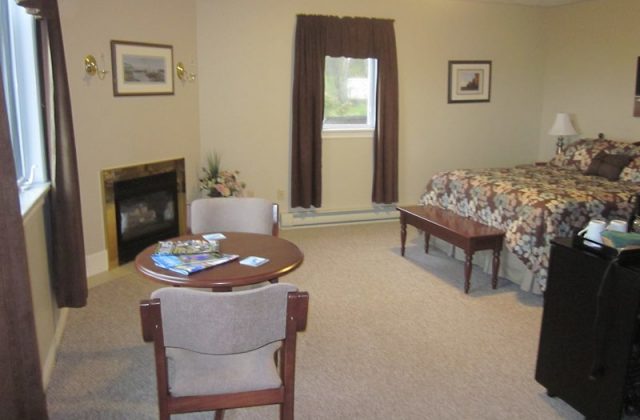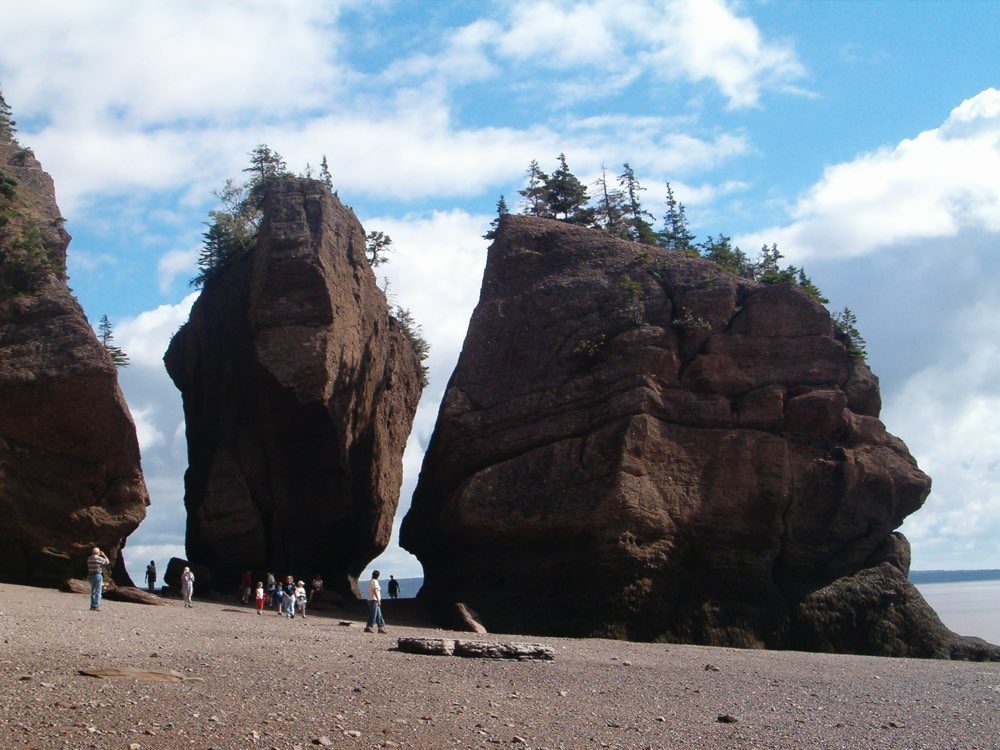 Astro-strengths:
Beautiful private Inn overlooking the Bay of Fundy and close proximity to Fundy National Park, a Dark-Sky Preserve. Operates during the best months for viewing the Milky Way. Nowhere else in the world can you take pictures of the Milky Way on the seabed while the highest tides in the world are out and have the Hopewell Rocks in the foreground. The owners are providing 10 x 50 binoculars which are perfect to see most deep sky objects such as star clusters, some bright nebulae and even galaxies. Utilize the very useful Cliff Valley Astronomy binder to help you in your star-hopping journey.
Bortle Zone: Better than 3
Visual Equipment: 10 x 50 Binoculars.
Visual Equipment Rental Cost: Available to guests at no cost.
Perfect for: Beginners to advanced astronomers, astrophotography, nightscape and Milky Way photography, couples and nature lovers.
Booking details: Nightly: $145/shoulder season and $165/high season for double occupancy, including complete breakfasts.
Shoulder season packages are available for $329 to $669 that include passes to area attractions and parks.
Email ceo@cliffvalleyastronomy.com for booking details or visit our partner and mention Cliff Valley Astronomy:
https://www.falconridgeinn.nb.ca/en/
Key celestial events for the 2023 season
Occultation:
Annular Eclipse:
Conjunctions:
April 10 - Venus & Pleiades

April 23 – Venus & Moon

May 23 – Venus, Mars & Moon

June 3 – Mars & Messier 44

June 9 – Saturn & Moon

June 14 – Jupiter & Moon

June 21 – Venus, Mars & Moon

July 7 – Saturn & Moon

July 11 – Jupiter & Moon

August 8 – Jupiter & Moon

August 30 – Saturn & Moon

September 16 – Mars & Moon

September 27 – Saturn & Moon

October 24 – Saturn & Moon
Meteor Showers
Night of April 22-23 Lyrids (approximately 18/hr at peak with zenith east of the star Vega)

Night of May 6-7 Eta Aquarids (approximately 60/hr at peak and zenith below star Altair)

Night of July 28-29 Delta Aquarids (approximately 20/hr in the south to SW sky)

Night of August 12-13 Perseids (approximately 100/hr in the north to NE sky to the right of Capella star)

Night of October 8-9 Draconids (approximately 10/hr in NW sky west of Vega star)

Night of October 21-22 Orionids (approximately20/hr NE to east sky left of Orion constellation)